Things to Consider When Planning a Great Birthday Party
So You Want to Throw a Birthday Party
The perfect party requires perfect planning! There are several things to consider when planning your party. Before you make out your guest list, before you buy your party decorations, take a minute to put your plan on paper (or computer screen). Pre-planning will save time, money, and your composure on the day of the party. Most importantly, have fun! This isn't rocket science, and you won't be graded on the results!
Birthday Guest of Honor
The guest of honor should of course be an important consideration, after all the party is for them! This concept can especially be lost on a young child where the party can turn into a party for the adults and not the child. Consider their age, likes and dislikes, personality and attention span. The type of party as well as the length of the party needs to be planned according to the guest of honor. A slumber party that lasts for several hours may be perfect for a teenager but highly inappropriate for a six year old. On the same note, an outgoing, social child may respond well to many guests and loud entertainment, while a shy child may prefer a small, intimate gathering.
Make a Party Budget
Don't spend a single penny until you have considered your budget. You still have to feed your family after the party so plan accordingly. How much can you spend, how much do you want to spend or in my case how much will the hubby let you spend?
Choose a Birthday Party Theme
When planning your party be sure to take into consideration what your theme is; strive to have every detail relate to your theme. This will include invitations, decorations, and food. Consider asking your guests to dress a certain way for the party. When considering your theme do some brainstorming. If the party isn't a surprise let the guest of honor choose a theme. For a child themes can come from a favorite cartoon character, toy or game while a theme for a teenager can come from a sport, pastime, favorite color or celebrity. A theme can even be adapted from a movie such as a pirate theme from the movie Pirates of the Caribbean. The possibilities are endless but to get your creativity started consider these themes — Tea Time for Little Girls, Luau, Treasure Island, Flashback to the 80's, Everything Pink (or red, blue, etc), Black & White, Formal, PJ Party, Private Eye, the list goes on and on. If you are having trouble thinking of a theme visit one of the large party stores; each aisle is packed with theme ideas.
Available Venue
The availability of space for your party can dictate the number of guests, the theme of the party, entertainment and length of the party. If your budget permits, you have the option of renting space or holding your party at a restaurant or party venue. If you are on a tight budget and want to save money by having your party at your home, look at the possibilities around your home. Do you have adequate space outside or would you prefer to have an inside party? Do you have an area that will be safe for your guests as well as your furnishings; you don't want to spend your time at the party running for the prized vase that is about to fall over.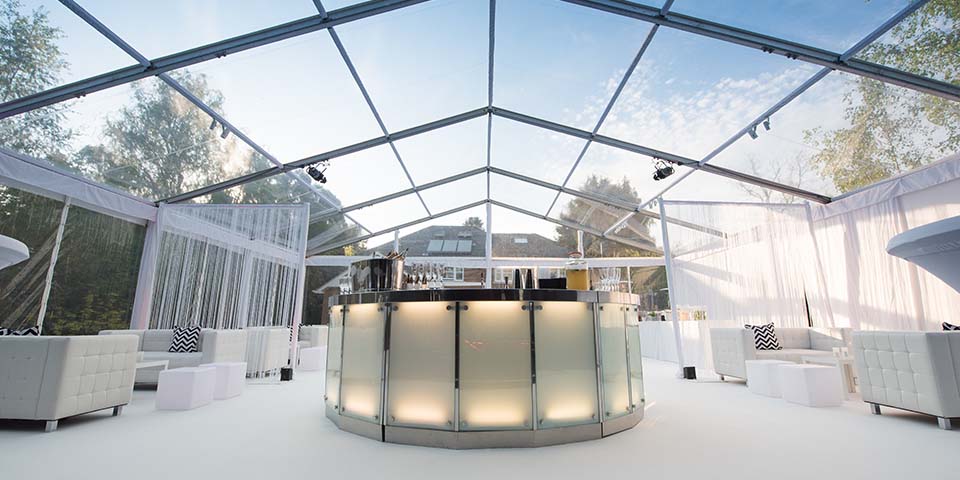 Party Planning
Attending a party is one thing. Organizing it is quite another. The latter takes more than just ordering the food and preparing the venue.
Planning a party entails a multitude of responsibilities that the faint of heart may find difficult to handle, from choosing a theme, to deciding on the menu, to taking care of the decorations, and to ensuring that it is a party that everyone will remember.
If you're someone who loves to plan and host parties for special events or you're doing it for a living, then this article is perfect for you. Whether it's for birthdays, weddings, baby showers, or anniversaries,
Baby Shower Ideas
Throwing an unforgettable party for the mom-to-be and her awaited bundle of joy does not come any easier with this ultimate baby-shower guide. Baby Shower Ideas will help you navigate the ins and outs of pulling off this occasion, from the irresistible decorations, unique cake ideas and invitations, to the classic baby shower games and favors. Introduce the new baby in style.
Birthday Party Ideas 4 U
If you're planning a birthday party, you may as well go all-out. Celebrating yet another revolution around the sun should be done with flair, but not without its fair share of challenges. If you're stuck in a rut and in need of fresh ideas to help you along, you'll find an ally in Birthday Party Ideas 4 U.
Ways to Throw a Successful Party
Don't Be Afraid to Invite a Circus
Be brave with your guest list, and mix as many generations, job disciplines, neighborhoods and incomes as you can rope in. Consider the idea that as a host, you're suddenly in the business of serving people to one another. Culinary personality Nigella Lawson, of The Style Network cooking show Nigella Bites, says, "I like to have a few new friends, a few old friends and the grown-ups, if you know what I mean." Pat Towers, O's features director, who's renowned for her parties, says she always has one wild card. "When there's another aspect brought into the familiar, it gets people stimulated, puts them on their toes," she says. "And then we see the best in each other and are reminded why we like one another so much."
Upend the Party Formula
"People get hung up on trying to do things right, and they lose the point of a party, which is to have fun," says Ilene Rosenzweig, coauthor with the fashion designer Cynthia Rowley of the witty decorating guide Home Swell Home (Atria). "Make something surprising happen. For a birthday party for my boyfriend, Rick, who loves macaroni and cheese, I ordered ten mac and cheeses from local restaurants. We voted on the best one." Rosenzweig has other ideas on the subject: Play games. You might have a Ping-Pong tournament before dinner, or a round of Two Truths and a Lie afterward (make three statements, and everyone votes on which is the lie). Have a paper party—no china or glasses—and for placemats, use pages torn from a steamy novel.
Give Your Guests Something To Do
Most people like to play an active role at a party. You can harness this impulse to your advantage. "I like to put a group of my friends together; I call them my hospitality team," says Bryan Rafanelli, an event planner in Boston. "I give them each someone to meet, to take care of. The bigger the party, the bigger the hospitality team." Shier friends might like to pour drinks or clear plates.
The Music Matters
This is your party's backbeat, so if your collection is less than stellar, why not ask your invitees to bring their own iPods or CDs? Hire a DJ or, says Rafanelli, just play these five albums over and over:
After the Playboy Mansion, by Dimitri from Paris ("Great pop, loungy and cool")
Samba Soul 70! ("Cocktail, not totally authentic samba")
Ultra Chilled 01 ("A great house-y feel, but sophisticated enough so that if you're 55 you won't be turned off")
Waltz for Koop by Koop ("Remixed waltzes, which sounds dreadful, but it's pretty cool")
Verve Remixed ("Modern spin to jazz classics").
PARTY THEME IDEAS PERFECT FOR YOUR NEXT CELEBRATION!
Perhaps a Virtual party or Luxury Outdoor Party is perfect for you right now?
Don't let COVID-19 stop the party! We can create exciting and inspiring bespoke virtual events that will bring your friends and family together, no matter where they might be in the world.
Alice in Wonderland Theme
A classic story theme wrapped in a bow of red, blue and white drapes, large rose trees, mad hatters glittery sign, jam tarts, playing cards, giant mushrooms, large clock and chain, sweets and cakes, Alice silhouette, giant red shoe seat.
70′s disco, 80′s retro, or 90′s pop theme
Everyone loves a good dress-up party so why not get everyone to come dressed in the fashion of the 1980s or as one of their favourite movie stars or celebrities of the decade. You could have your event management team put together a 80s-inspired playlist as well as some brightly-coloured mocktails for the guests to drink whilst dancing the night away to cheesey pop music! Leggings and ra-ra skirts at the ready! Pull out the wigs for a 70′s theme party, or even a 90′s UV party!
Arabian Nights Theme
Rich shades of red and luxurious gold cloth drapes, large palm trees, desert oasis, Bedouin tent booths, cushions, large pots and baskets, large lanterns, flying carpets, palace scenery.
Black and White Ball Theme
Black and white satin and voile cloth drapes with black and white feather masks, white Roman pillars, black and white glitter stars, white trees, black chandeliers, black and white feather hoops.
What are the essential qualities of any good event planner?
Would you like to start planning events? or maybe recruit an event planner? Whatever your interest in this career, you should know that it is a very specific job requiring a wide range of skills. We work with thousands of event planners and know exactly which assets help them accomplish great things. Here is a list of the 10 essential qualities that any good event planner should have.
Social intelligence
The first quality shared by successful event planners is their ability to work with all kinds of people: corporate managers, elected representatives, traders, colleagues, sponsors, customers, associations, suppliers, staff, participants, volunteers, etc. Successful collaboration with such a wide range of people requires the ability to skilfully resolve conflicts, negotiate confidently but respectfully, and adapt your sense of humour to that of others.
Flexibility
The days of an event planner are generally dictated by the constraints of the event, and not by "traditional" office hours. You may not even have an office at all. Event planners may have to travel often and work in unusual locations: temporary office, train, hotel
Listening skills
The ability to understand what your contacts expect from you and your event is crucial. They may not have both feet in the event industry and probably have difficulties interpreting your jargon or understanding whether their demands are realistic. You need to identify their needs and ensure that everyone shares the same expectations. Pay attention to what is said — and what is not said — during key discussions. Integrating these expressed — or underlying — needs into your event planning will help you stay one step ahead.
Organisation skills
This quality is quite literally at the root of this profession's name. It is therefore impossible to miss it, but it is also important to remember why an organiser must remain organised. To make your event a success, you have to know how to handle dozens of things at once. This multi-tasking prowess is necessary both to plan in the medium-long term and to smoothly execute the plan during the event. The best organisers have flawless procedures, detailed checklists, and helpful technological tools. Working in the event industry requires having an overall view, while keeping an eye on a series of small details. To avoid overworking, learn to delegate some of the more time-consuming tasks. And if something doesn't go as planned, don't be afraid to move on to plan B.