What questions should I ask my wedding videographer?
You've decided on your wedding videography style and researched some pros in the area. What's next? Interviewing your candidates. To help you get started, we've compiled a list of 10 questions to ask your wedding videographer before hiring them so that you can find your best match.
A wedding is a once in a lifetime event, or at least we hope for it to be. It comes as no surprise that nobody wants to compromise on the quality of the wedding photos and videos. After all, the video and photos are the only remembrances that are left after our wedding day.
A good videographer is essential to be present at the wedding so that everything can be recorded for being watched over and over again. But you will be surprised to learn that it is very hard to get a good videographer nowadays who you can rely on to make the kind of video that you want. To make the best choice, you must know the questions to ask your wedding videographer.
Questions to Ask Your Videographer Before You Book
Are you available on our wedding date?
Many videographers are booked months, if not years, ahead, especially the really good ones. So, before you launch into your questions and ask about their offerings, find out if they're even free on your wedding date.
What is your style of videography?
Suppose you're at the stage of speaking with a wedding videographer. In that case, you should already have perused their portfolio to get a rough feel of what their story-telling style is because there is no such thing as a standard wedding video and not every style suits every couple.
Perhaps you prefer wedding videos shot in the cinematographic style of a movie? Or, maybe, you're partial to a fast-paced news style or a slower, more documentary style where your love story will unfold? You'll only know what style your potential wedding videographer shoots if you've watched their showreels and videos of previous weddings.
If you like their general style, but want something a little different, don't immediately discount them. Ask the question: what other styles can you shoot in?
Why? Because they may have multiple camera operators and editors who can shoot and cut a video in your preferred style even though their showreel doesn't necessarily reflect it.
What is your videography background?
Following on from the previous question, ask about your wedding videographer's background because they can be quite diverse, from self-taught practitioners who are true video artists to those trained at film school or a TV station or on a film set.
Your videographer's background will affect their style of videography, but also how they do things overall. It's wise to ask about sort of training and experience the person you're putting in charge of recording your big day has.
How many weddings have you filmed?
No matter how experienced your videographer when it comes to filming and editing, you want to know how many weddings they'll have filmed before your big day.
Filming a wedding is vastly different from filming, say, a TV commercial or a film. Weddings are about capturing certain key moments and conveying the feel of your big days and telling a story. You want to know that your videographer, no matter how technically perfect he or she may be, will be able to read the mood of your event and, of course, record your big day without missing out on key moments.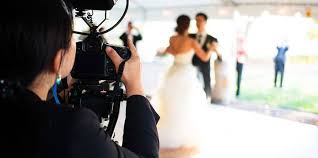 Is The Videography Crew Shooting Any Other Wedding Besides Yours On That Very Day?
Some videographers try to make more money by committing to two weddings on a single day. This can be disastrous for both as they will be in a hurry to make it to the other wedding and may potentially ruin your wedding video in the process. If your videographer does two or more weddings a day, make sure they have multiple crews to avoid this issue.
What equipment will they use?
If you're not a videographer, knowing the exact make and models of equipment will not make a difference. However, having a basic understanding of what equipment they use, based on what's included the package you're considering (like this breakdown) will give you a better understanding of why the videographer charges what they do and how it will affect your wedding video.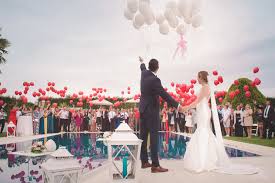 Experience
When you look for a wedding videographer, look for someone who is constantly shooting weddings. On average, a busy wedding cinematographer will record about 20-25 weddings per year. Above 25 weddings could be overkill.
First of all, make sure that your videographer has done more than thirty weddings. If she/he has done more than fifty weddings, it could be easily considered an experienced videographer.
Being unobtrusive
One important matter to discuss is how they work. I have seen videographers who are very obtrusive, so much, that they have 2 or 3 videographers very close to the bride and groom while doing the first dance or when they are dancing with their parents. They are very obtrusive in a way that it is impossible for the wedding photographers to capture a decent picture of the couple. Many videographers, trying to capture exotic angles or images for their highlights, become noisy and noticeable during the wedding ceremony and during the reception. Make sure they are respectful, unobtrusive and share a good working relationship with the photographers or any other vendor.
Video Length
Ask how long your wedding video will be. I have heard of wedding cinematographers that charge a great amount of money for their service, but only provide a 5 minute highlight and unedited raw footage. If you pay a couple thousands more, they give you 20 to 30 minutes wedding video. They reason is that a video of more than 30 minutes could be boring and people would not enjoy it. I am one of those wedding videographers, who does not believe that. I think that the client could get a nicely edited wedding video of the entire wedding without being boring. If you would like to jump to certain part of the video, you can always fast forward to the part you want to watch. Your parents, grandparents and future children will certainly not think that it's too long or boring, in fact, it will not be long enough for them!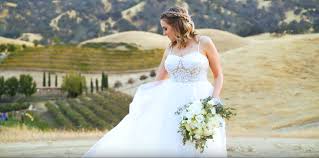 What will the sound setup be?
Depending on the videographer, you could have a boom mic hanging above your face throughout the day, a standard microphone set up during the ceremony, or a clip-on mic affixed to your attire. Have a chat with all prospective videographers about how they capture sound and what the quality of sound is like. It's also good to give them an idea of what you'd like captured on mic so they can tell you whether or not it's possible.
How many cameras will be on us?
The number of cameras and video cameras that will be in your face on your wedding day is an important thing to consider, as it can become overwhelming. Most photographers and videographers work with assistants and/or second shooters, so you'll want to keep this in mind when booking.
How long will it be before we get a wedding video?
Depending on the time of year and busy schedule of your videographer, this could vary greatly. Be sure to get an idea upfront and ask again after booking so that you can have a realistic expectation of when you'll receive the edited video.
What If I Need Changes To The Film?
Sometimes people ask for changes. It's unusual for us to get change requests to a finished product, this is because we have a few steps before to make sure that we understand you, your style, and your requests well before we arrive on the day. Things like questionnaires, meetings and talking with your planner ensure that we capture things that are special to you, and edit in a way that you like, including music and pacing. If you don't like too much posing, your videographer should know in advance, if you don't like a certain type of music? A good videographer will know this too. If you wanted a certain shot, that wasn't included, most videographers aren't going to charge you for a simple adjustment, but if you want songs changed, or entire portions of the day re-edited, there will likely be a cost associated with it.
How Much Do You Cost?
A wedding videographer can literally cost anything. You can spend as much or as little as you want. Just like the variance we talked about with the price and quality of a Toyota vs a Rolls Royce, you can indulge in any budget you see fit. This is part of what makes it so hard to shop for one. It's a creative service in the end, and because of that, the price range can quite dramatically. Even within the same company. A seasoned videographer is going to be at least, or more expensive than your photographer. A videographer will often have more gear that can cost between $10,000 and $50,000. So trying to find a videographer worth their salt, to film a wedding for $500 is going to be unlikely. Off-season rates are sometimes discounted, amazing locations are sometimes discounted. If you're a couple that seems fun, who values wedding video, and who is working with wonderful vendors, you might be able to get a better deal than someone who says "we didn't originally want to get a videographer, but we were told we should." For us, every year we book wedding films at more than $10,000, or some for just $3000