How to update older homes with modern home renovations?
If you're a homeowner, you will eventually want to remodel or renovate. Something will need to be upgraded or replaced at some point in the future, no matter how new the house is. If you ever want to sell the home, you should take good care of it. A successful home renovation project adds a great deal of value, not only in terms of your enjoyment but in its future selling price as well.
Most renovation should to be done by professionals. You can do some of the planning and help do part of the work yourself, but you will need a professional renovation team to take care of the more technical parts of the project.
Here are some factors you must consider:
First, you must think about the reason(s) why you want to renovate. Is the house simply old and in need of major upgrades and retrofitting? Are your family requirements changing? How extensive should your project be? What do you hope to accomplish? What kind of budget are you on? Think about the long-term.
A remodelling project requires a great deal of planning, designing, labour, and finalizing. It's best to work with one company that can take care of all of these rather than hiring multiple contractors who might not even communicate with each other. A single contract is easier to work with than several different ones.
Once you and your team are on the same page, stick to the plan. During a renovation, the most money and time get wasted due to the original plan changing. Don't just up and decide in the middle of the project that you want an extra room built on, or that you no longer want the bathroom layout that was agreed upon. Make sure that you are satisfied with the plan before the work commences.
There should be good communication between you and your contractors. Since they will be spending a lot of time at your home, you will need to get along with them. This is why it's important to talk to a company before agreeing to work with them. Only work with professionals who are easy to talk to and willing to answer all of your questions.
You don't have to spend a fortune on materials. Call around your local hardware and home improvement stores to ask about current deals. For some appliances, you might be able to find discontinued models for sale at low prices. If you can't afford solid wood and don't care for laminate, you might be able to get a hold of some pre-finished engineered wood. Ask your designer for some ideas and recommendations as well.
Consider the amount of time that a given renovation will take. Get a good idea from your contractor as to what to expect. If certain parts (or all) of your home will be unlivable for a period of time, make sure you make appropriate arrangements such as moving necessary items into a different room or even planning to spend some time away. Remember, there is also the possibility of unexpected delays.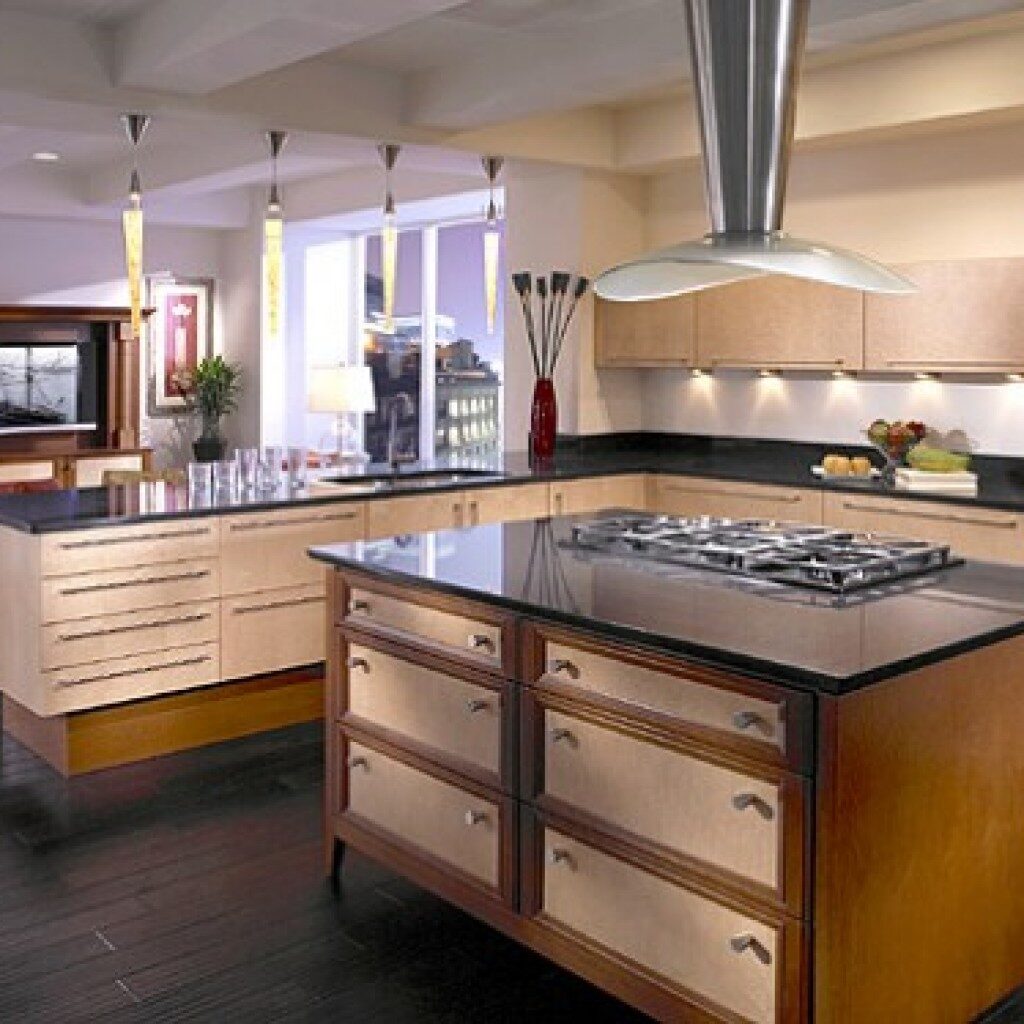 home renovations
Even if you do not plan to sell anytime soon, when remodelling, you would likely prefer to focus on projects that will add value to your property. Not all house renovation activities do this. For example, adding an in-ground pool to your yard may seem very appealing for enjoying summers, but this addition can actually detract from the resale value of the home because many buyers do not want to take on the upkeep of a pool. Before you start renovating your home, take a moment to consider which investments will provide the best returns
Improvements to the Kitchen
If you ask realtors which renovations bring in the biggest boosts to purchasing prices, they will almost unanimously say kitchen remodels. Going from old linoleum and aging appliances to tiled floors, new countertops, and stainless steel appliances can make a huge difference to the value of your home and the ease of selling. If you do not want to spend a lot on your kitchen renovation, you can make less expensive changes, such as painting and updating fixtures.
Making the Bathroom Better
The principles that apply to the kitchen also apply to the bathroom. Many potential homeowners look for a bathroom that not only has bathroom with a modern design, but fixtures that make the room feels and functions like a spa. There are plenty of lower budget ways to improve a bathroom as well, replacing out-dated wall coverings, faucets, and lighting fixtures.
Going Energy Efficient
With utility prices increasing from year to year, boosting the efficiency of your home is certainly a good investment. There are simple ways to do so, including adding insulation, caulking, and making other improvements to the building envelope. If your existing HVAC system is older and needing repairs more frequently, it may be worthwhile to invest in a newer, energy efficient model. While it does take some time for these pieces of equipment to pay for themselves in reduced utility costs, reduced repair expenses and added value to the home should help you to recoup your investment and see returns.
Exterior Home Renovations
Increasing the curb appeal of your home can also increase add value to the home. Exterior home renovations can include adding or updating a porch and/or patio, adding outdoor lighting, improving walkways, replacing siding, and many other projects.
What should you look for when researching home renovation companies?
One of the most difficult aspects of having a home renovated is finding the right contractor for the job. There are many home renovation companies out there and not all of them are equal. It's best to work with one company for the planning, designing, management, and labour. That way, the entire project will be organized.
You've probably heard horror stories of horrible contractors before. In order to prevent your own horror story from happening, you need to know what to look for in home renovation companies:
As mentioned above, it's best to work with one company that offers all of the services you need instead of hiring multiple people from different sources. However, you'll still want to find out about a company's hiring practices to make sure that only qualified and reliable contractors with experience working on your type of home will be taking care of the renovation.
Look over portfolios carefully. Do you like the styles of the homes? Does the interior design look like something you would like for your home? Does the company stick with certain type(s) of homes or is there diversity?
You can ask around, although keep in mind that you should still do your own research. Even if your neighbour swears that a renovator did an amazing job on their bathroom, that particular renovator might not be qualified to handle your own project. Go online and read about that renovator as well as others to find out if they would be ideal for you.
Make a list of everything you want before seeing estimates. Try to be as specific as possible with your plans, but leave room for flexibility. If you're not sure which materials you want, the designer should give you some ideas.
Always look at credentials when researching home renovation companies. All of the contractors working for a company should have required licenses. Only work with a company that offers liability insurance for clients. You should be given a guarantee that there will be no hidden fees.
Poor communication is a deal-breaker. The company you work with should maintain a permanent phone number, address, email address, etc. They should be patient with you and willing to answer all of your questions. Send out a test email or make a test phone call. How long do you have to wait until somebody responds? Do they seem friendly and willing to answer all of your questions?
Don't work with a contractor until you get all of the details in writing, from the payment schedule to a clause about how disputes will be resolved. Look over the document carefully. Scrutinize every sentence. It should be fair for BOTH sides. Be reasonable and understand that unexpected expenses may occur. Even the best renovation companies can't foresee everything that might happen. Verify your insurance coverage as well. Get a copy of the renovation company's insurance policy. Know what is covered by your contractor's business insurance and your own homeowners insurance.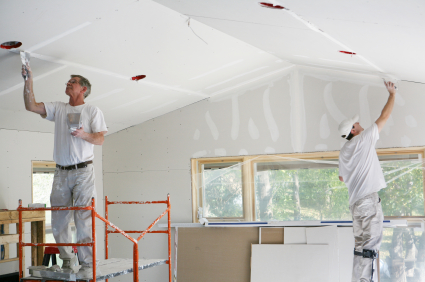 What Mistakes to Avoid When Renovating Your Home?
When it comes to renovating your home, there are some mistakes you simply must avoid if you want to get the most out of your investment. Many homeowners think that they will get all their money back – and then some – when/if they sell the house, but that isn't always the case. Don't allow yourself to become so excited that you don't think things through. Home renovation is a process that takes time and requires a lot of planning.
Trying to undertake everything by yourself.
Everybody has their DIY limits. You will need help by professionals at some point. You might be able to do small jobs, such as painting the doors and trimming by yourself, but you will require licensed professionals for the more challenging and complex jobs. Trying to do the more difficult tasks by yourself can result in disaster. You will then be stuck paying even more money to have a professional fix your mistakes.
Not working with the right renovation company.
Do NOT hire the cheapest contractor you come across. Work with a renowned company with a lot of experience and knowledge. The Reno Pros is a great choice. Look at portfolios for some ideas regarding houses the same size and style as your own. You might also want to acquire professional management services. Managing the project yourself can turn into a mess – particularly if you are having your entire home renovated.
Not acquiring the right permits.
Every area has certain building codes. Most routine maintenance procedures do not require permits, but many remodeling changes do. Find out what kind of permits you will need, and make sure that everything you plan to do complies with building codes. Failing to do this may result in fines and difficulties selling the house in the future.
Making inaccurate measurements.
This is especially a problem with items like cabinets and bathtubs. If something needs to be built-in, obtaining accurate measurements is a must. Even if you're just half an inch off, you will either have to return the piece of furniture or appliance and wait for another one to come in, or modify the walls to make the fit. Don't just measure everything once – measure everything at least ten times, and have someone else take measurements as well to see if they match up with yours.
Home renovation
Home renovation projects are not limited to the inside of the house – updating a bathroom, finishing a basement, remodelling the kitchen. You can also renovate the exterior of your house and optimize the outdoor spaces of your property
Update Your Siding
You can completely transform the look of your house, and improve your home's curb appeal, by updating the siding. If your siding is old, worn, or in a colour that you do not think is appealing or modern, this is your opportunity to update to something more durable and attractive.
New Porch
Have you always dreamed of having a wrap-around porch complete with a rocking chair and porch swing? During an exterior home renovation, you can make this and other additions to your house. You can make repairs to and old front porch in order to make the entryway to your home more welcoming. This is especially important if you plan to sell the house soon, as the front porch needs to make a good impression on potential buyers.
Add a Patio
If you plan to spend a lot of time outside, and would perhaps like to set up a grill outside and maybe a table and chairs, you can extend your back porch and create a custom patio that will fit all of your needs. Your patio does not have to be a boring rectangle slab. An experienced contractor can help you create a patio made from natural stone or brick that has multiple levels and an awning to provide shade and shelter.
Build a Deck
A deck made from stained wood provides a beautiful, elevated space where you can lounge on a patio chair and watch the sunset every evening. Building a large, sturdy, and safe deck can be a more complicated undertaking than you might anticipate. Have an experienced contractor help you create a structure that can stand the test of time.